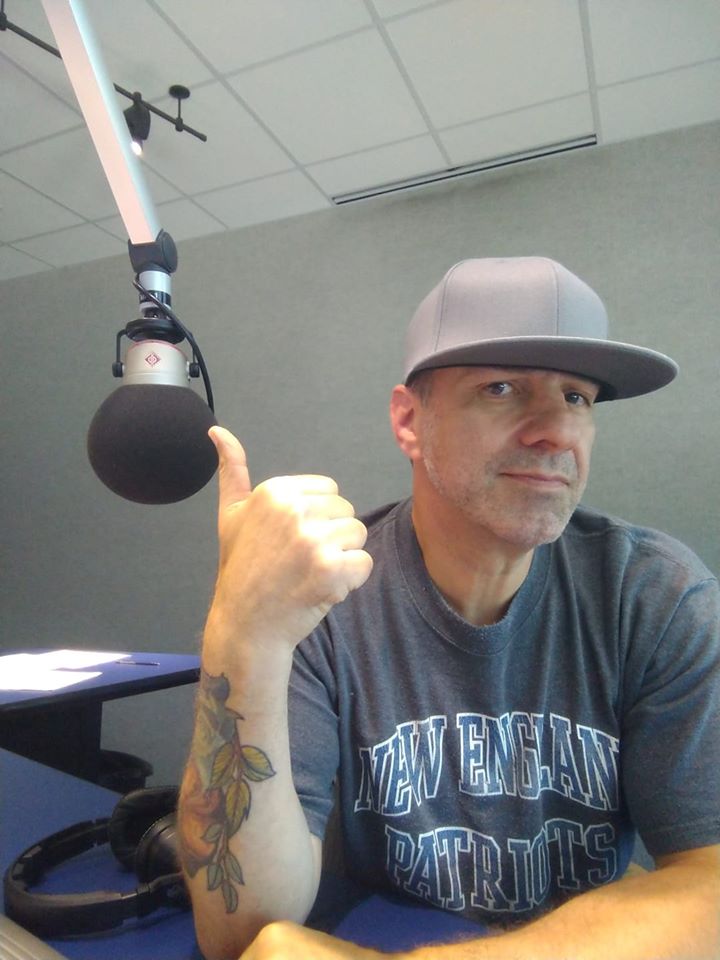 A Western Mass native whose been doing the radio gig for just about 23 years, Haze is a 1998 Grad from CSB. He's also a voiceover/actor for the past 15 years and running.
A 10-year veteran of the USAF. Tours to include "Desert Storm", "Operation Iraqi Freedom" and "Operation New dawn". A self-proclaimed "music dweeb," also "that kid" who had various band stints growing up.
Upon graduating CSB in 1998 Haze was the host and producer of TWO shows in Northampton/Springfield Mass. at Pure Rock 993 called "The Big Bang Music Explosion" and Operation New Noise with the former show being the conduit for breaking area bands like Shadows Fall, Staind, All That Remains, and literally hundreds of others.
Haze likes downhill Mt. biking as well as getting his Jeep Wrangler muddy. He loves listening to vinyl, and especially loves spending time with his lovely (educator) wife Leslie, picking and collecting vintage goods & clothes and helping her raise her beautiful daughters.